"Our mission is to empower women to take the leap into doing something they love and are passionate about, whilst creating their own time and money freedom through gaining advanced skills…
…We are so happy and proud to have already been voted the highest-rated training provider and crowned winners of the Best Hair Extension Academy 2019! Our vision for the future is to create a one-stop training empire for all of your Hair, Beauty and Aesthetic needs, as well as in-depth training on how to successfully start and run your own company!
Maxwell Melia TEAM – Train, Empower, Achieve, Master! x"
EMILY SCHOFIELD, Owner and Founder
I really enjoyed the course day. The girls were very informative friendly and professional. Any questions were answered and all the procedures of the work were shown in great detail. I had a great day andI would definitely recommend Maxwell Meliá Hair Extension Courses.

Georgina Ann Bailey


4th November 2019

Great refresher course for me also loved learning the celebrity weave! Didn't think I'd manage it at first but Pamela was super helpful no matter how many questions I asked or how many times I had to ask her to show me things again ❤️

Kara Leona Scott


29th October 2019

This course is fantastic for both complete novices and people wanting to further develop their skills in the industry. Beth delivered the course at an ideal pace and was both patient and knowledgeable, taking time to come round individually and demonstrate techniques. I would recommend this course to anyone who is looking for a change of career and is bored of their daily rut!

Carla Needham


28th October 2019

Being able to take constructive criticism and always looking to improve a business is an extremely important part of building a business and keeping a business for me and this company proved that to me today. So I hope to see better and greater things from Maxwell Melia in future.

Lola Higham


17th October 2019

If you're looking for an extension course, i would 100% recommend maxwell melia!!! Lovely girls on the training day, the teaching is so in depth yet simple and easy to understand. I chose to do 5 methods and felt confident enough in them all at the end of the day! Amazing support after the course too for any questions you may have. I will definitely be back to do some further courses offered!!! Thank you !!

Jade Baker


14th October 2019

I completed the 3 method courses online. I opted for Nano Rings, Celebrity Weave & tapes as these are the most popular where I am located. The online course gave the the freedom to complete the training whilst being on maternity leave and working things around my little one. The training for each method is very detailed and the manuals are so helpful when wanting to go back over any details. The kit you recieve is such good value for money and I am still using the exactly same tools since qualifying. The support you get after qualifying is wonderful, most companies I looked into did not offer such support. Great acadamy with excellent trainers!

Becca Williams


8th October 2019

I attended the 3 method course (Nano's , Celebrity weave & Fusion Bonds) a few months ago and the training it's self was amazin and so in-depth. Emily was an amazing coach and has continued to support me through my journey. They also offer a Hub for graduates in which we can all chat , post pics and ask for any advise needed. I would recommend Maxwell Melia to anyone looking to offer Hair Extensions.

Thomas Holman


8th October 2019

I searched all over Facebook and the internet for an affordable course but also with the best reputation.I came across Maxwell Melisa course hoping this would be the best course for me, And it was. 😀Emily the main trainer is fantastic, she was also with two other girls who were as equally amazing at what they do.I will definitely be recommending this course to people that want to get into the industry.Thanks for all your continuous support 😘😘

Lucy Deegan


19th September 2019

Emily and Beth were amazing in Sheffield, made the drive worth while. Their knowledge and experience in the industry massively helped and coming from a hairdressing background all the questions I had were able to be answered no problem. Would highly recommend this course to everyone who I knew that would be interested in doing extensions!

James Taylorson


18th September 2019

I completed my course on the 15th of July training in 5 different methods in Newcastle. This was worth every penny. I'm slowly building up my own business and it's all thanks to you guys. Great classes and training. On going support from groups and Emily. Always checking up on how I'm doing. Best training ever. I definitely recommend and I can't wait to go back and train in different methods. Thank you

Rebekah Davison


29th July 2019
Maxwell Melia BlogOur Blog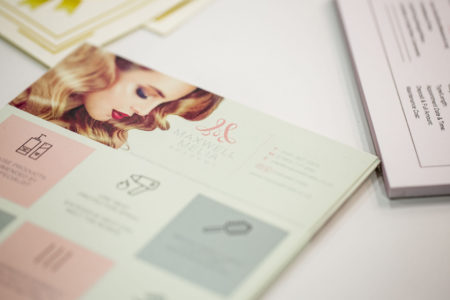 Making the decision to train as a hair extension technician is not an easy one – and choosing the right hair extension training academy can be even harder. While training…
Continue reading
Maxwell Melia are proud to announce that after just two years in business we have been crowned the Best Hair Academy by Corporate LiveWire...
Continue reading
Maxwell Melia are proud to announce that after just two years in business we have been crowned the Best Hair Academy by Corporate LiveWire...
Continue reading